The Harry and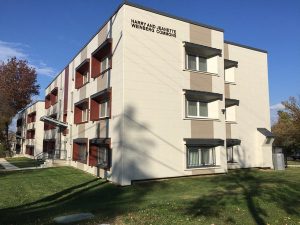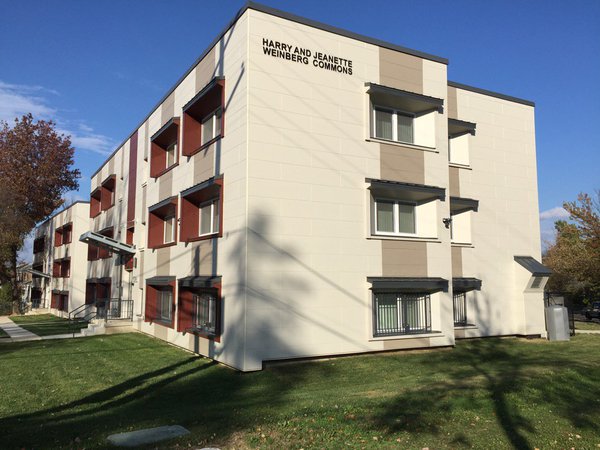 Jeanette Weinberg Commons is an innovative, PHIUS+ certified apartment community that combines state-of-the-art energy performance features with affordable rents and a range of supportive services for low-income and formerly homeless families. Weinberg Commons is the first multi-family retrofit apartment building in the country certified by the Passive House Institute US (PHIUS). Weinberg Commons' solar panels and energy efficiency translates to low utility expenses for the families that call Weinberg home.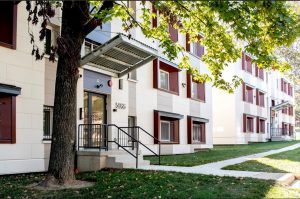 The project implements nationally recognized best practices in homelessness intervention through its delivery of Permanent Supportive Housing (PSH), which the Interagency Council on Homelessness identifies as the most effective strategy for ending chronic homelessness. Twelve units are reserved for very low-income PSH families exiting the District's shelter system. Housing Up provides on-site supportive services for these families. The other 24 units are reserved for households earning less than 60 percent AMI, for whom less intensive resident services, such as youth and continuing education tutoring programs, are provided.
Weinberg was completed in 2015 and is located in Ward 7. Download the Weinberg Commons one-pager here.
.