Housing Up offers year-round tailored Resident Services to our 138 families at Weinberg Commons, Webster Gardens and Fort View affordable housing apartments. We also provide resident services to an additional 80 families living at Faircliff Plaza East apartments in Columbia Heights.
The goal of Resident Services is to connect residents with quality social, education, and employment services. Each year, residents complete a needs assessment to identify the service areas in which they are most interested. Our Residential Services staff then create individual and group sessions based on the greatest areas of need. Resident services are conducted in each development's community room, and residents receive a monthly newsletter detailing the activities for the month.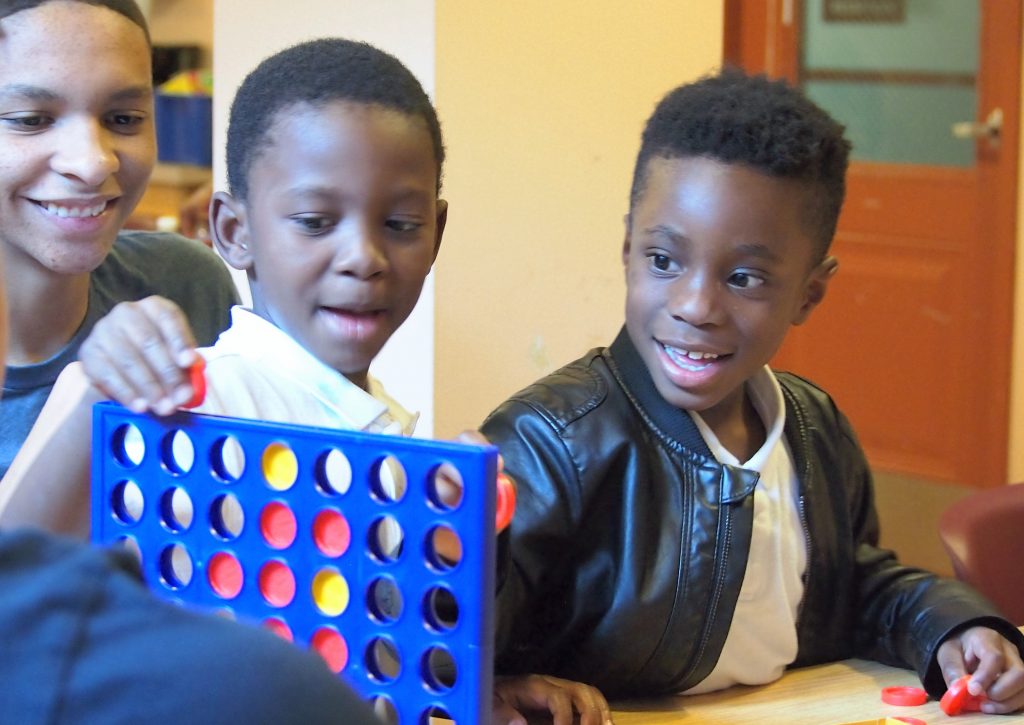 Core Service Areas
Current resident services focus areas include:
Employment Services
Residents learn how to increase their marketability skills to obtain employment. Employment workshops focus on workplace etiquette, tips for successful job search and resume writing. Referrals to educational institutions, job readiness programs, and computer training on basic computer literacy and Microsoft Office are also available.
Youth Enrichment
Youth participate in enriching after-school activities to foster positive self-esteem, including Tutoring, Arts and Crafts, Garden Club, and Basic Typing programs. Additional homework support, mentorships, youth seminars, and summer camp opportunities are also available.
Community Building
Residents strive to develop a sense of community and strengthen tenant relationships through community social events (such Game Night, Movie Night, Saturday Brunch, and Cookouts) as well as participation in onsite Advisory Neighborhood Commission (ANC) 4c10 meetings.
Health and Wellness
Youth, adults and senior adults learn ways to improve their overall health and wellness through educational presentations, onsite yoga and zumba classes, senior café (discussions among seniors about health and wellness), senior outings, and garden participation.
Tenant Education
Residents learn how to be responsible tenants. Activities include tenant association and ANC meetings, pest control workshops, homeownership workshops, and safety presentations from the local Police Department.
Photo Credit: David Moss and Andrew Adams