Each month, we will be highlighting the amazing staff we have here at Housing Up. This month, I sat down with Colby Johnson, Permanent Supportive Housing (PSH) Case Manager, to talk about life at Housing Up and her goals for the year.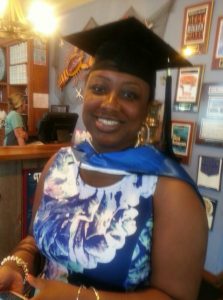 Tell me a little about yourself.
I was born and raised in New Haven, CT. I attended Gateway Community College for my Associate degree, Temple University for my Bachelor's degree and the University of New Haven for my Master's Degree. After undergrad I started working for various non-profit organizations before moving to Maryland in August of 2015. I have been married to my wonderful husband going on six years this November. We are in the process of purchasing our first home currently and we have no regrets about relocating to the DMV. For fun, I love retail therapy, date night with the hubby, reading, writing and traveling. I also love food – Mexican, Thai, Caribbean, and soul food are my favs. A fun fact about me is that during my freshman year of college I started doing photography and my work was exhibited with my mother's paintings at a local art gallery in New Haven, CT. I hope to return to photography soon!
How long have you worked at Housing Up? Describe what you do.
I started working at Housing Up in September 2015. I work in the awesome department of Permanent Supportive Housing as a case manager. As a case manager, I help the clients we serve to maintain stable housing and assist them with working towards short and long-term goals.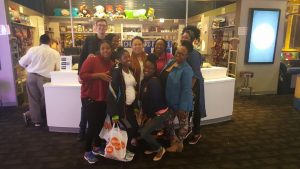 What are the three best things about working at Housing Up?
This has been the best non-profit agency that I have ever worked for thus far. My co-workers are friendly and helpful. I feel that we are valued by management. I love that we have agency-wide staff meeting, retreats and team outings.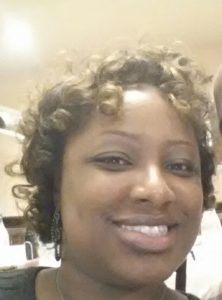 What's the biggest challenge in working at Housing Up?
The biggest challenge for me is trying to connect with clients that are very resistant.
What are your goals for this year, both personally and professionally?

Purchasing a home as always been a long-term goal and now that I'm in the process, I'm very excited and proud that this goal will be crossed of the list. I plan to start doing photography again and spending more of my free time working on my writing. I hope one day that I can get some of my work published. Professionally, I plan to continue to grow in my department. I'm currently working on obtaining my LPC (licensed professional counselor) license.
---