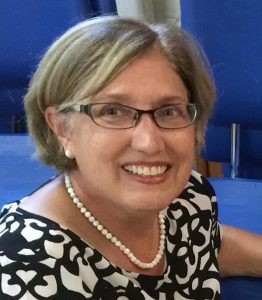 Please join us in welcoming Melissa L. Barrett as Housing Up's new Director of Resource Development. Melissa has lived and worked in the District of Columbia for 25 years. Until 2015 Ms. Barrett worked as counsel for BuckleySandler LLP, a law firm specializing in consumer financial services. For the past year, she worked for Housing Up as a consultant managing the organization's government contracts.
Ms. Barrett has volunteered for nonprofits for many years and has extensive experience in fundraising from her volunteer work. She served on Housing Up's board from 2007 until July 2016. In 2011-2012 she served as board president and as chair of the Fundraising and Development Committee. From 2013 to 2015, Ms. Barrett served on the board of directors of Sustainable Harvest International, a nonprofit that teaches farming families in Central America diversified, organic farming techniques and family nutrition. Since May 2012 Ms. Barrett has served as vice president of the board of Rock Creek Riders, a nonprofit whose mission is to fund equine therapy lessons for persons with disabilities. Ms. Barrett is past president of Samaritan Ministry of Greater Washington and served on its board of directors for ten years. Melissa is serving her second term on the vestry of All Souls Memorial Episcopal Church in Woodley Park, DC.
Among her other interests, Ms. Barrett is passionate about helping the homeless and particularly about helping underprivileged families obtain and maintain housing.
---