Each month, we will be highlighting the amazing staff we have here at Housing Up. This month, I sat down with Nkem Offor, Resident Services Coordinator, to talk about life at Housing Up and his goals for the year.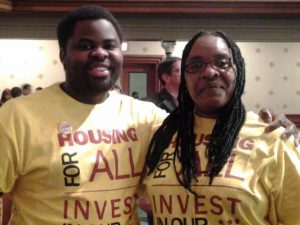 Tell me a little about yourself.
Greetings! My name is Nkem Offor and I am the Resident Services Coordinator for Fort View and Webster Gardens. I am a native Washingtonian, born and raised. I received my BA from Grinnell College located in central Iowa. During my time there, my studies focused on Political Science, social movements and the issues concerning the developing world. Prior to Housing Up, I worked in community organizing, youth development and education. Aside from work, I enjoy cooking, hiking, watching documentaries and gardening (a skill that I have come to enjoy through Resident Services gardening program).
How long have you worked at Housing Up? Describe what you do.
I have worked at Housing Up for five years. I started working here in 2011 as a Resident Services Program Assistant, overseeing evening programs and helping to establish the new Resident Services department. In 2012, I became the Resident Services Coordinator for Fort View and Webster Gardens working with 114 affordable housing families. I help these families successfully stay housed, provide comprehensive supportive services and implement enriching programs such as youth/adult tutoring, gardening, employment consultations, etc.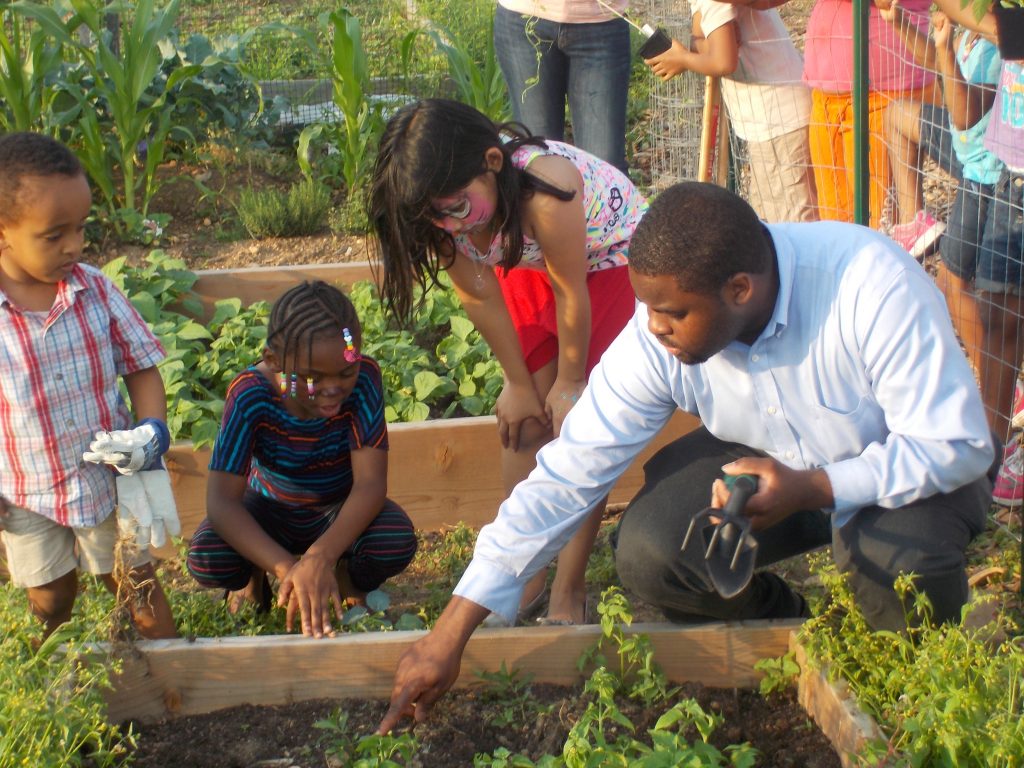 What are the three best things about working at Housing Up?
What has been great about working at Housing Up is the commitment to supporting vulnerable families in the District. It's been truly rewarding to see a group of people, moving in concert to bring about far-reaching change and equally, seeing so many of these families that are touched by staff, improve their situations. Over the years, it is the possibility of these families to make progress and the reality of many of them transforming their lives for the better that is encouraging.
Also, although not always easy, working with the youth at both properties during tutoring and at our special events is truly a bright spot. I've been fortunate enough to watch many of these youth grow and succeed in school and even assisted some of them in their transition to college.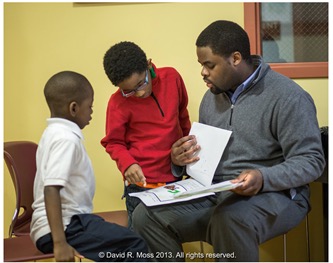 What's the biggest challenge in working at Housing Up?
I think that the biggest challenge for me is not uncommon among service providers – offering quality services to all in your case load. There are residents/clients that require constant follow up and follow through and others that really just need a check in from time to time. It can be challenging straddling the middle to making sure everyone in your care is getting quality services.
What are your goals for this year, both personally and professionally?
Last year, I participated in a 5K and really enjoyed it, but ran a terrible time. I have been practicing (not regularly though) hoping to participate in another one in the near future and finishing with a much better time. Additionally, I'd like to improve my Spanish. Working at Fort View, I interact with many Spanish speaking residents and I get by, but I certainly want to improve my Spanish by speaking more or taking a class.
---