We'll periodically introduce you to new additions to our dynamic Housing Up staff. Meet Julian, our new Resource Development Associate.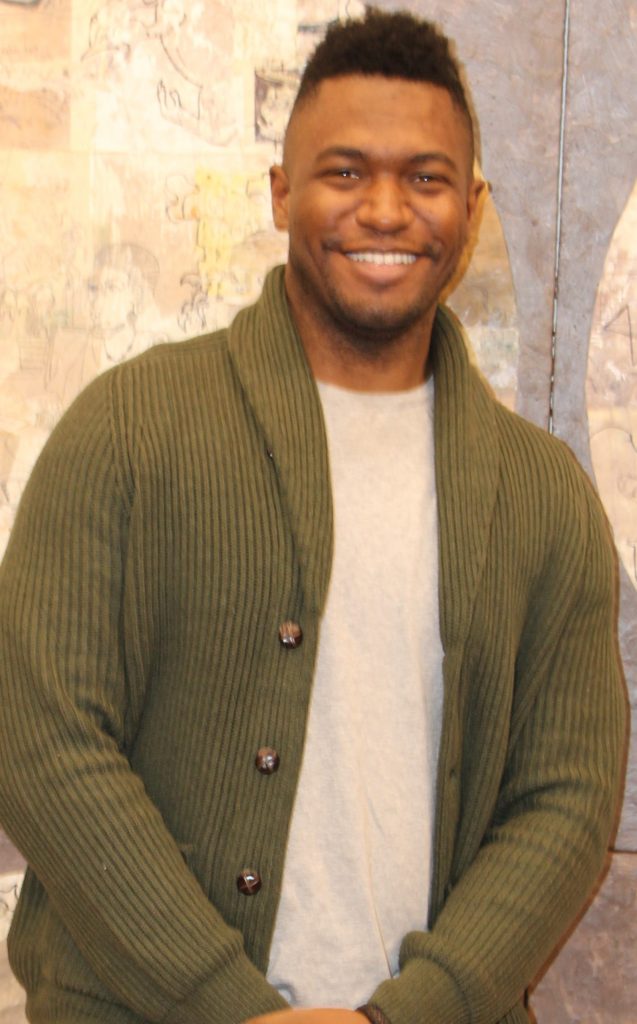 Tell me a little about yourself. I was born and raised in Congress Heights, Washington, DC. I attended Miami University in Oxford, Ohio, where I graduated with a degree in English Literature. Three years spent working at a local law firm revealed to me that I was looking for a career that was more fulfilling, with a stronger sense of purpose. That led me on a quest to pursuing a development career, working with numerous organizations including DC UrbanGreens and The Legal Aid Society. I like to spend my spare time reading and poorly attending to my succulents, which are hanging on for dear life.
What interested you most about Housing Up? I found Housing Up to be interesting because of the work the organization does and the population they serve, as well as the wraparound services they provide. Housing Up not only provides housing for at-risk people but also provides training and education services that help people stand on their own, so that they are less likely to become homeless again, and provides tutoring for children as well. I am a big fan of organizations that provide direct services to low-income communities and provide opportunities for those people to pull themselves out of poverty. It is also a way for me to be more connected and in touch with the city and its residents.
What's your favorite thing to do in DC? My favorite place to spend time would probably be on H Street, getting food at Sticky Rice or Po Boy Jim's and then playing some miniature golf at H Street Country Club.
What are your goals for this year, both personally and professionally? My professional goal is to really spend the year delving into and gaining experience in the non-profit development world, and gaining a strong familiarity with the organizations serving distressed populations. In my personal life, I would love to travel more; I'll be going to Indonesia in March to learn and build sustainable housing, and would love to see more of the world.
---