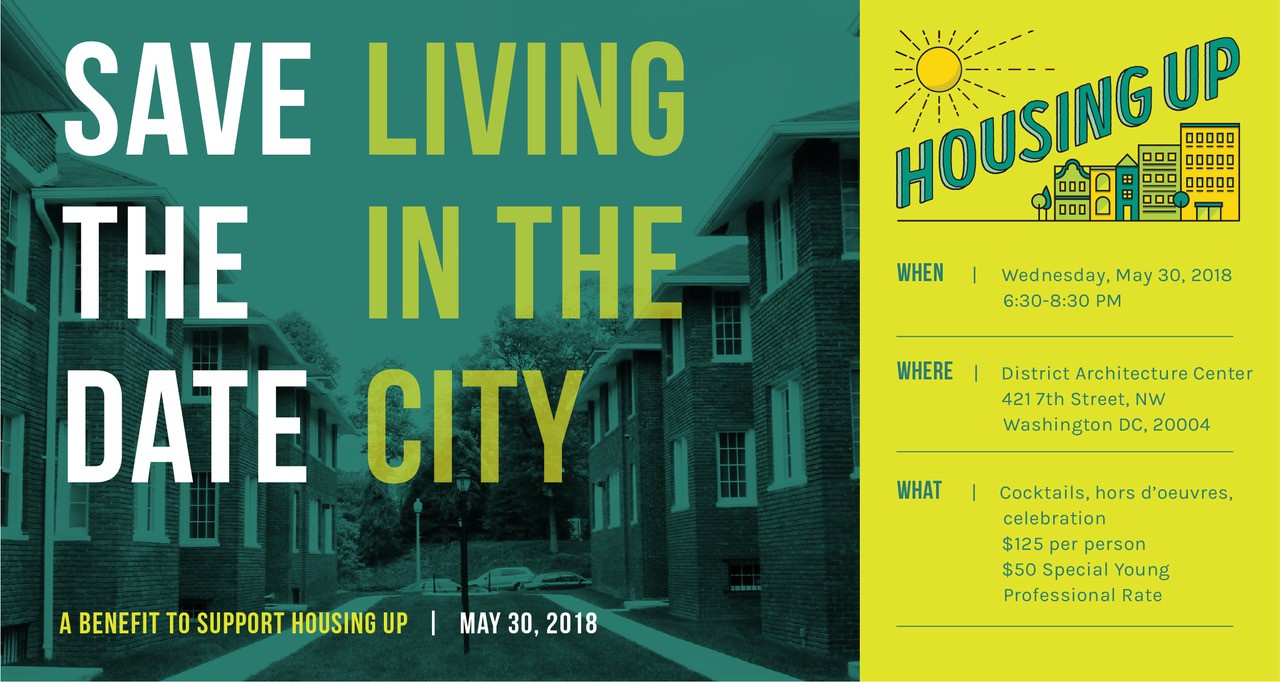 Housing Up has kicked off preparations for our annual benefit, Living in the City! Living in the City is our most important fundraising event of the year, and brings together our supporters to raise money and celebrate the families we serve. Living in the City 2018 will take place on May 30th at District Architecture Center in Penn Quarter DC.
Living in the City is our most important fundraiser, and proceeds directly fund our programs and services. Corporate and individual sponsorships are a critical factor in the event's success, and in turn, our ability to effectively provide housing and services to our families. We invite you to play a vital role in helping our community's most vulnerable members by becoming an event sponsor.
Last year there were 2,268 homeless children in DC, and while we can expect an improvement this year thanks to organizations like Housing Up, that will be no consolation for the thousands of families who still have no place to call home. Can we count on you to support affordable housing for families in need?
Please CLICK HERE to view sponsorship opportunities and benefits, and confirm your sponsorship by April 2, 2018. By sponsoring our event, you can join us in the fight to end family homelessness in DC. For any questions, or to become a sponsor, please contact Christina Peay at [email protected] or 202.291.5535 ext. 414.
Please CLICK HERE to buy tickets and register for Living in the City.

---