Living in The City 2019 is just two weeks away, and while many of our guests will be return attendees, here are some good reasons to attend for all the newbies out there…
An Amazing Venue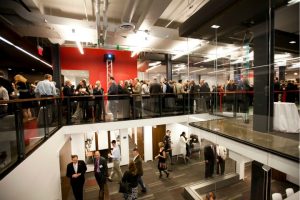 After the success of last year's event, Housing Up will once again be hosting Living in the City at District Architecture Center. DAC consistently has exhibits on housing and city planning in the District and serves as a wonderful backdrop to Housing Up's event.
Fantastic Food
Enjoy some delicious hors d'oeuvres from Main Event Catering, including chicken souvlaki, ahi tuna poke, Argentinian steak crostini, and more!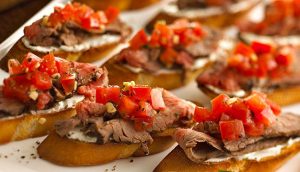 Not Your Average Happy Hour
Living in the City takes place on Wednesday, May 29. Come back from the long Memorial Day weekend and enjoy a relaxing evening with us. Celebrate a great cause and learn about our mission while sharing drinks with our staff and our wonderful supporters. If you're a young professional, especially come to take advantage of our discounted young professional ticket rate!
Participate in Our Service Auction
We will continue with our annual service auction, allowing our supporters to 'bid' on services that will aid our clients in their pursuits to transform their lives. All proceeds from this auction will go directly to support Housing Up's efforts to house families and transform lives. You can help our families cover move-in fees for a new apartment, or provide school supplies to children in our programs, among other services. If you can't make it, you can still support us via our online service auction.
Hear about Our Amazing Families
Hear the incredible story of our Partner Arms 2 residents and the transformative experience of moving out of shelter and into housing.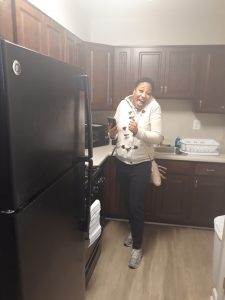 ---