Sarah Jaleel
Philanthropy & Communications Associate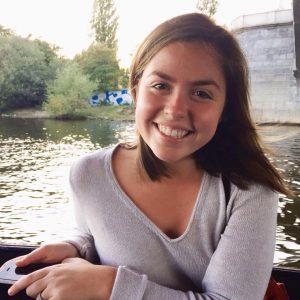 Where were you before Housing Up?
I graduated from American University in 2017 with a Bachelor's Degree in Strategic Communication & Public Relations and Marketing. Most recently, I worked for a communications agency in Washington, DC and consulted for non-profit and trade association clients. During my time at American, I interned for a variety of non-profits and am looking forward to diving back into that work.
What kind of impact are you hoping to have on the organization?
Living in Washington, DC for the past seven years has opened my eyes to a great deal of issues that lend itself to homelessness, specifically the lack of affordable housing. There are way too many people who are one step away from experiencing homelessness, and the stress that causes people is unfair. I'm excited for the opportunity to use the skills I have to hopefully make a difference in our community, whether that be helping to broaden the reach of Housing Up through communications or forging relationships with new donors whose funds could provide a stable home to a hardworking and deserving family in DC.
What's something not everyone knows about you?
I'm a huge Chicago sports fan! I'm a vegetarian now, but I still dream of a Chicago hot dog from Wrigley Field.
---