Natika Thorne
Rapid Re-Housing Case Manager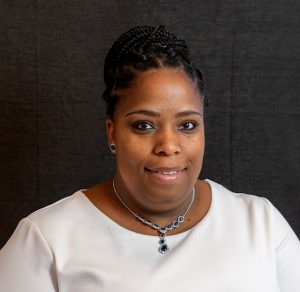 Where were you before Housing Up?
Before I started at Housing Up, I graduated with a Bachelor's of Science degree in Family and Human Service from Towson University. After I received my degree, I went on to be a case manager at a women's shelter in DC. 
What kind of impact are you hoping to have on the organization?
I'm passionate about ending homelessness because I believe that with the right resources and support, no one would be homeless. I decided to join the Housing Up team because I want to work with families and help make a positive difference in their lives.
What's something not everyone knows about you?
I love to travel, I like to volunteer serving meals at homeless shelters and I love to read books. My favorite book is The Other Wes Moore.
---