Dillon Ficca
Manager of Community Events & Volunteer Programs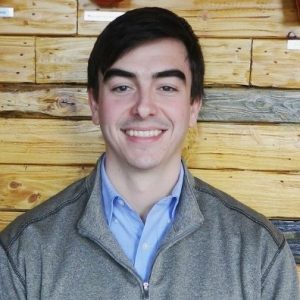 Where were you before Housing Up?
I graduated with a Bachelor's degree in Political Science from Northeastern Illinois University (NEIU) in December 2017, and I'm scheduled to graduate with a Master's degree in Public Administration this upcoming May 2021.
I started working in the nonprofit world in 2016 when I was hired to run a voter registration clinic for Arab American Family Services in Illinois. After the election, I developed their US citizenship instructional program. Through that experience, I met many Arab Americans, and it inspired me to move to and work in Palestine immediately after graduating from NEIU. I returned to the US in summer of 2018 and became a campaign manager for a city council race in Chicago's 12th Ward, Little Village. When that ended in March 2019, I applied to Housing Up and was in DC by the end of April!
What kind of impact are you hoping to have on the organization?
What I bring to Housing Up is experience working with diverse communities and constituents. Whether I'm in the streets of Bethlehem or Little Village, I understand that community-driven solutions ultimately lie within those who live in the community. 
I'm passionate about ending homelessness in DC because I believe it's truly possible. Our work is something that is always supported in theory but often doesn't materialize. The real work comes with our case managers, leaders and partners in their efforts to build and regulate housing in a manner that is equitable for all Washingtonians. If I can accomplish anything at Housing Up, it will be connecting our families with other organizations who are dedicated to the same mission as we are.
What's something not everyone knows about you?
A little known fact about me is that I dropped out of college to pursue a dream of running a recording studio. I was both a full time audio engineer and drummer in a band. Music was actually how I got introduced to working with diverse communities. Most of the recording artists I worked with lived in areas I previously was unfamiliar with, like the South Side of Chicago.
---