Phil Hecht
President & CEO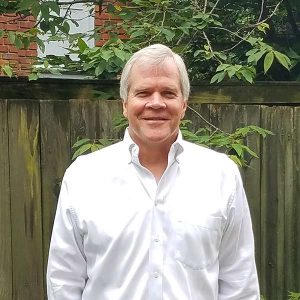 Where were you before Housing Up?
I practiced law in several law firms in Washington, DC from 1980 until 2013, when I started my own law firm with one lawyer – me! As a lawyer, my primary focus was on litigation and on representing insureds with claims against insurance companies. In the late 1980s, I worked with other members of Christ Lutheran Church to start Transitional Housing Corporation (THC), which later became Housing Up. My service on THC's Board of Directors from 1990 through 2014 convinced me that I wanted to be more directly involved with Housing Up's mission as a member of the staff.
What kind of impact do you hope to have on Housing Up and the families we serve?
For 30 years, Housing Up's mission has been to serve the District's most vulnerable residents. As a result of the COVID-19 pandemic, I am certain we will have an even more significant role in supporting our clients in the future. I want to ensure that Housing Up continues to provide the best possible services, with energy and passion, to help our clients transform their own lives.
What's something not everyone knows about you?
I'm crazy about mid-century architecture and design, and one of my favorite hobbies is refinishing furniture.
---