Corey Mendez
Director of Government Contracts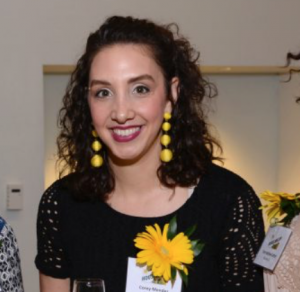 Where were you before Housing Up?
I started working in nonprofit fundraising 13 years ago. I came to Housing Up in the philanthropy department but moved to the finance/operations side in 2017. Funding that comes from government sources is often so complex and nuanced that I really wanted to help manage that here.
Before Housing Up, I was working for a nonprofit in Huntington, WV that served people experiencing homelessness after graduating from Marshall University (go Herd!). That nonprofit was an organizing body for the region on homelessness, so I got really involved in homeless and housing policies and best practices and learned that it really is a solvable problem if all of us come together to do the work. It's a bug that bit me and I haven't wanted to stop – at least until we reach a virtual end to homelessness!
While working at Housing Up, I got my Master's degree from American University in public administration and policy. It has certainly proven useful in navigating our partnerships with local and federal government that make the work we do here possible.
What kind of impact are you hoping to have on the organization?
I hope to help secure Housing Up's sustainability so that it can continue to serve vulnerable families in DC, and to advocate for systemic practices that work for this population. There is so much need here for affordable housing that many families are being left by the wayside without a safety net. Housing Up and its partners are so important to these families and to the community as a whole. I don't want any mother to worry about where she and her child will sleep. Housing is a basic human right that everyone deserves.
What's something not everyone knows about you?
Last summer I had a little girl named Rosie and she is just a joy and the sweetest thing! She takes up most of my time, but I am also a big Nationals fan, love to watch and play tennis, and really enjoy cooking when Rosie permits me the time. I am from wild and wonderful West Virginia and love to go back to visit whenever I can.
---