Sonia Gahimbare
Permanent Supportive Housing Clinical Manager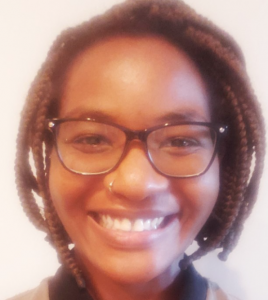 Where were you before Housing Up?
In undergrad, I majored in Social Work with a Minor in African American and Diaspora Studies at the University of Wyoming. I received my Master's in Social Work from Howard University, with a concentration in Displaced Populations in 2011. I went on to receive my Graduate Social Work License in 2013, and my Clinical Social Work License in 2017.
Prior to Housing Up, I worked as the first full time Social Worker with the Homeless Children's Playtime Project where we created safe and enriching play spaces in four shelter communities: DC General, Days Inn, Quality Inn and DASH. Our goal was to reduce the trauma of homelessness on children and youth aged 6 months-18 years, and increase capacity for resilience, empathy, and hitting appropriate developmental milestones. My role was to use the space as an entry point to engage parents in services to in turn address barriers that were preventing them from being able to provide the support they needed for their children to thrive. Prior to that, I was a Case Manager in Rapid Re-Housing for three years with Catholic Charities. During that time, I also worked some part-time hours as a Clinical Counselor at two safe houses for recovery with So Others Might Eat. My Social Work career in DC began with AARP where I completed my internship with Legal Counsel for the Elderly: Alternatives to Landlord Tenant Court Project where we assisted seniors renting in the district to avoid eviction. I was hired on part time, then full time at the completion of my internship. 
What kind of impact are you hoping to have on the organization?
I hope to assist families and the individuals we serve to achieve their ultimate potential. To remove and/or reduce the severity of the barriers that have prevented them from living fulfilling lives. Clients have a lot of historical and ongoing traumas that Case Managers have to contend with in assisting clients in reaching their goals. My main objective as the Clinical Manager is to utilize my accumulated experience and training to assist our team in finding creative and empathetic ways to address clients' challenges. In addition, I work alongside our leadership and supervisory team to create efficient  processes and structures that maximize strengths, and increase the quality of service provision. Lastly,  I hope to advocate for trauma-informed work spaces where everyone feels heard and valued.  
What's something not everyone knows about you?
My first social work gig was in elementary school when the school counselor picked students to be "peer mediators." We were trained in de-escalation and mediation techniques. During lunch, we would wear orange vests and scout for playground disputes where we could intervene. Haven't turned back since.
---