Christina Peay
VP of Philanthropy & Communications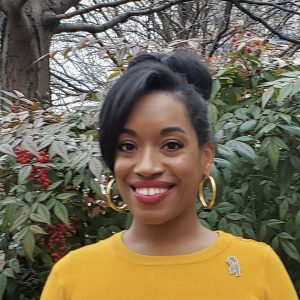 Where were you before Housing Up?
After graduating from Columbia University, I worked at communications agencies in New York and North Carolina, helping organizations and companies with branding and public relations challenges. Volunteering and service have always been a key part of my life, and, after working for for-profit companies for seven years, I wanted to bring my skills in communications and branding to the nonprofit sector. 
I joined Housing Up in 2015 as the Manager of Communications and Special Events. At the time, the organization was known as Transitional Housing Corporation and it was time for a new name that better described the work we do. The opportunity to lead an organization through a rebrand was what initially drew me to Housing Up and my interest in helping vulnerable DC families has kept me here. 
What kind of impact do you hope to have on Housing Up and the families we serve?
Having volunteered with several nonprofit organizations in the DC area before coming to Housing Up, I knew that communications and fundraising were inevitably linked and often key to an organization's success. With so many organizations doing wonderful work here in the District, a solid communications strategy is necessary to get potential supporters to notice you, and most importantly, donate to your mission. Ending homelessness will take support from the entire community and reaching people through compelling messaging is often a first step. It's been very rewarding to use my background to strengthen our presence in the city, communicate our mission to donors and share the stories of our families, who face unthinkable challenges and still persevere. I'm excited to keep growing Housing Up's reach so we can all work together to make homelessness rare, brief and nonrecurring.
What's something not everyone knows about you?
I adopted a rescue greyhound named Josie (full name is Josephine Baker because she's a classy gal) a couple years ago, and, though she naps for 18-20 hours a day, she can always be counted on to make me smile. I decided to learn French during quarantine, so that's been a fun task to keep my mind busy. When I'm not waiting on Josie to wake up from a nap, I'm usually cooking or watching other people cook on television.
---