Roslyn Roberts
Director of Rapid Re-Housing &
Youth Transitional Housing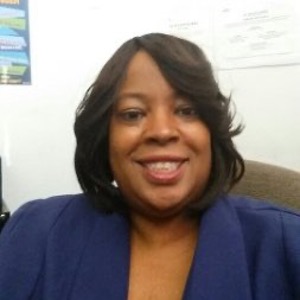 Where were you before Housing Up?
I have a Bachelor of Science Degree from Bowie State University and a Masters of Divinity Degree from Howard University.
Prior to coming to Housing Up, I worked at the G-12 Youth Empowerment Center as the Executive Director. Before that, I also worked Catholic Charities as a Senior Program Manager and at the Naval Academy as a Work and Family Life Consultant.
What brought me to Housing Up (and what has made me stay) was the opportunity to make a positive impact in our Washington, D.C. community.
What kind of impact do you hope to have on Housing Up and the families we serve?
At Housing Up, I am able advocate for those who cannot advocate for themselves; serve on committees that will have a positive change to policies within the District; and assist our families to stand on their own by increasing their income by helping them become more educated and finding reliable work.
What's something not everyone knows about you?
Something people do not know about me is that I love to sing and watch animal shows on National Geographic Channel. And, my favorite thing do to is to swim.
---