Sydney Diggs
Community Engagement Intern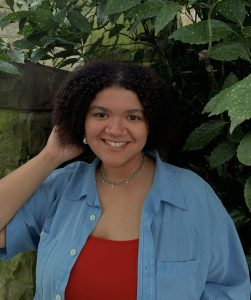 What drew you to Housing Up's internship program? 
I found Housing Up as I was searching for organizations to volunteer for in D.C. Upon finding and reading about the work that is done through Housing Up, I immediately knew it was an organization I wanted to be a part of. I was drawn to the Community Engagement internship because I knew it would allow me to interact with families and individuals within Housing Up's programs. Helping families through services like tutoring and creating resources guides has been one of my favorite parts of this internship! I was also excited to be able to learn more about other nonprofit organizations in D.C. through this internship. I have learned so much about the different types of work being done in D.C. to address poverty, food insecurity, the lack of access to healthcare, and housing, and I've been able to attend meetings concerning potential solutions to these pressing issues.
What are you looking forward to the most in the rest of 2021?
In 2021, I'm looking forward to going back to school. This past year I did my second year of college entirely virtual, and while it was an experience that my peers and I went through together, I am looking forward to having classes in person this coming fall. This will be my senior year of college, so I am looking forward to graduating and starting the next chapter of my life by this time next year.
Where do you see yourself in five years? 
In five years, I hope to either be in law school or have just graduated from law school. I want to live in a city like D.C., NYC, or Philadelphia and I want to focus on finding alternatives to America's current systems of policing and prisons.
What's something not many people know about you?
I really like to sing and write! I am part of an a capella group at my university and I have written for student publications as well!
---