Delaney House
Philanthropy & Communications Intern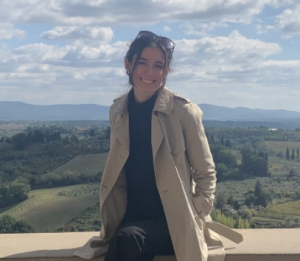 What drew you to Housing Up's internship program?
I was drawn to Housing Up's internship program because I admire the incredible work Housing Up does to support families and provide affordable housing resources. Housing Up provides unique services that extend beyond material support. I believe in the importance of developing community support systems and was therefore drawn to Housing Up because of the vast support services they offer. I am also interested in learning more about the intersection of inequalities and how addressing these inequalities can lead to larger systemic change. During my time studying at UMass Amherst I have conducted in-depth research on incarceration. I believe that housing is central to one's livelihood and development and is directly correlated to injustices surrounding incarceration. I am thankful for the opportunity to expand my understanding of how building community support and empowering individuals through providing affordable housing resources can have transformative impacts.
What are you looking forward to the most in 2022?
I am graduating from the University of Massachusetts Amherst this May! I am looking forward to taking some time in the fall to travel and volunteer with friends. In the fall of 2021 I studied abroad in Florence, Italy, and I am looking forward to traveling back to Europe this fall and having the opportunity to revisit Italy and to see some new places.
Where do you see yourself in five years?
I intend to continue working in spaces that seek to help empower communities and advocate for systemic change. I hope to be involved in efforts to fight for alternatives to incarceration and to provide support and resources for those harmed by the criminal justice system.
What's something not many people know about you?
I am an artist! I love to paint. I started a small business selling original and commissioned pieces. I also had the opportunity to take an oil painting course in Italy and work in my own studio space which was incredible!
---