Ben Levinson
Community Engagement Intern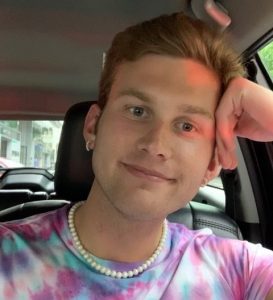 Tell us a little bit about yourself
My name is Ben Levinson (he/him). I am a senior at The George Washington University studying sociology, Spanish, and French, and I am originally from Baltimore, MD.
What drew you to Housing Up's internship program?
I enjoy working with children, engaging with underserved communities, and speaking Spanish, so directing Housing Up's summer camp seemed like a perfect opportunity. I wanted to stay on because I deeply respect Housing Up's mission and feel that it aligns with my own mindset – that our job is to give people the tools they need to create lives of dignity for themselves, and that all of our work should be based in community and mutual responsibility.
What are you looking forward to most in the next year?
I am running the New York Marathon in November and graduating from college in May, so it's a big year! I hope to be teaching English in France around this time next year.
Where do you see yourself in five years?
In five years I would like to be working for a nonprofit or social services organization, helping people make their lives a bit easier.
What's something not many people know about you?
My sisters and I know the choreography to "Proud Mary" by Tina Turner from the video game Just Dance 2 by heart. Also, in this photo, I am wearing the shirt I tie-dyed at Housing Up's summer camp!
---