Shahidah Abdul-Lateef
Community Engagement Manager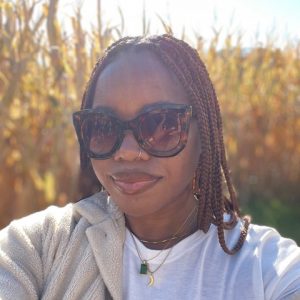 Can you tell us a bit about yourself?
I'm a connector to put it simply! I love fostering and cultivating relationships with individuals in my personal and professional community. As a lover of all things "community", I value these relationships and understand the importance of making sure that individuals feel seen and heard in their lives. I receive joy from seeing relationships flourish, and I love when I play a role in that.
Where were you before Housing Up?
I was working in Montgomery County's Department of Health and Human Services in the Maternal Health Program. There is a major crisis in Black maternal health, and I was thrilled to be able to assist African American mothers throughout their pregnancies.
What kind of impact are you hoping to have on the organization?
I want to ensure that ALL Housing Up partner sites, case managers and families know that I am here as a support person for them. I will be a direct liaison between our partner sites and Housing Up leadership to ensure that our visions align and that we produce great work together.
What's something not everyone knows about you?
I was born on a leap year! I consider myself a unique person, but this always gets people more intrigued when they meet me. It keeps me young at heart.
---