IF YOU'D LIKE TO MAKE A DONATION TO SUPPORT HOUSING UP FAMILIES THIS GIVINGTUESDAY,
CLICK HERE.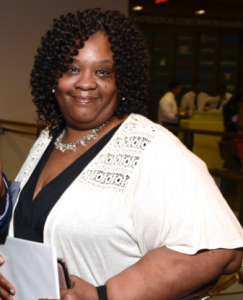 On Tuesday, November 29, Housing Up will celebrate GivingTuesday, a day dedicated to global giving. GivingTuesday harnesses the power of social media and the spirit of giving in a time of immense need. At Housing Up, we know firsthand the uncertainty and disruption the families we serve, like so many of you, are facing as the COVID-19 pandemic, economic uncertainty, and rising inflation continues. We also know that our community needs our help now more than ever, and we have been inspired by your kindness this year.
This GivingTuesday, we're raising funds to support our families who are traveling the difficult road of maintaining their safe and affordable housing. Well over 90 percent of the low-income families we serve are led by Black single mothers, many of whom have lost their jobs or had their work hours reduced over the last two years, and who are disproportionately impacted by the current economic uncertainty. You can help us ensure the current crises at hand don't devastate them further.
As always, your generosity makes a big impact on our families. One of the many families you've helped is the Holmes family.  In June 2013, due to changes in Ms. Holmes'  income, she was unable to continue affording her market rate apartment and after a long eviction process, she became homeless. With no income, no education, and few skills to obtain employment, she was unable to care for herself or her children. Ms. Holmes struggled until she received a call from Housing Up offering her a fully furnished apartment at Weinberg Commons on October 3, 2015. This call allowed her to find new motivation and take control of her life. Though the road to success has not been easy for Ms. Holmes, safe, stable and affordable housing has provided her a foundation upon which to grow.
This is just one of our amazing families' stories, but their success really begins with you. Your financial support will allow the more than 900 families we serve to maintain their stable housing. Join the GivingTuesday movement and make your secure, tax deductible donation to Housing Up today.
---