Elizabeth Chen
Community Engagement Intern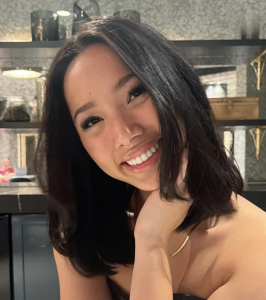 Tell us a little bit about yourself.
My name is Elizabeth Chen. I am a sophomore at the University of Southern California studying Public Policy. I am originally from Georgia.
What drew you to Housing Up's internship program?
I plan to work in housing policy and Housing Up's goals aligned with how I see the future of affordable housing. Moreover, I wanted to work for a nonprofit in hopes to examine the similarities and differences of how the public and private sector tackle the housing crisis.
What are you looking forward to most in the next year?
In the next year, I hope to travel Europe more with my sister. She is a teacher in Granada, Spain and I got the opportunity to see her over winter break. I am hoping to go to Greece and France next!
Where do you see yourself in five years?
In five years, I hope to be working on Capitol Hill for a Georgia Senator. There is a massive transportation and housing problem in Georgia and I hope Georgia can become a model state for affordable housing and being a transit oriented city. From there, I plan to work for the U.S. Department of Housing and Urban Development.
What's something not many people know about you?
I review boba! It's a Taiwanese drink that consists of milk tea and tapioca pearls. I try new boba spots every week primarily in Atlanta, Los Angeles and Washington D.C. and post it online. In D.C., the best boba has been in Annandale and Falls Church. My favorite flavors are taro, strawberry and matcha!
---